Last summer's racial reckoning was an inflection point for the country, especially in the business world.  Companies big and small trained their lenses on diversity, leading to record investments in communities of color.  However, as a woman and minority-owned business, inclusivity was already at the heart of all we do, from the makeup of our staff to our suppliers.
Diversity and inclusion aren't just buzzwords for us – they're woven into the fabric of our company.  Thus, we've continued to work with clients who focus on making society more equitable for all.  The following three clients stand at the forefront of the social justice movement, proudly living their values and inspiring all of us along the way.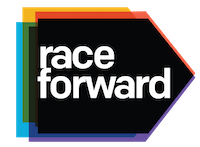 Founded in 1981, Race Forward uses systemic analysis and innovation to advance racial justice in our policies, institutions, and culture. The organization works in tandem with the Center for Social Inclusion to build tangible strategies that reflect the true needs of various communities, organizations, and sectors.  Their vision is a just, multiracial, democratic society in which people of color can thrive.
Race Matters for Juvenile Justice (RMJJ)

RMJJ is a Charlotte-Mecklenburg-based collaborative leadership group focused on reducing disproportionate and disparate outcomes for children and families of color in the criminal justice system. The group uses institutional organizing, education, and workforce development to work toward a future in which race and ethnicity aren't predictors of rulings in juvenile courts.
Government Alliance on Race and Equity (GARE)

  GARE is a joint project from Race Forward and the Haas Institute for a Fair and Inclusive Society. The organization takes a multilayered approach to achieving racial equity and advancing opportunities for all across the country's governmental jurisdictions.
We're honored to help each of these companies spread the word about their missions and impact the lives of others.
Glow Wins a Comcast Commercial Spot
Though you're probably used to finding Glow Global in your inbox, you may have also seen us on TV.  We recently won a coveted commercial spot from Comcast and showcased our expertise, longevity, and impactful virtual events in a 30-second spot.  See the full commercial below.