Celebrating our Glow-Getters as they reach new professional heights
As we head into this final stretch of 2021, Glow Global Events has several incredible achievements and exciting new developments to celebrate.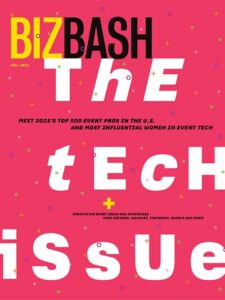 Hats off to Founder Cheryl Gentry, who just made the BizBash 500, a list of 2021's most influential event professionals.  Earlier this summer, she spoke with BizBash's Claire Hoffman about the new event industry roles that Glow has adopted in response to the pandemic.
Additionally, Cheryl was featured in Inc. magazine's annual "Inc. 5000" issue, where she discussed Glow's secret to continued success.  This is Cheryl's second appearance in the magazine – Glow ranked #145 on the 2020 Inc. 5000 list.
These high-profile spotlights come on the heels of two other notable achievements for Cheryl.  She was recently accepted into the 2021 Capital One Catapult program, where she'll spend 7 months solving a critical events industry business challenge.  Additionally, this fall, she'll be co-teaching "Planning and Executing Virtual Events and Fundraisers That Inspire and Activate Support" as an Adjunct Professor at NYU's School of Professional Studies.
We're also extremely proud of our Vice President of Events and Operations, Summer McKanstry, who successfully completed 2 of 6 courses in Cornell University's competitive Hospitality Leadership Certificate program.
And last, but most certainly not least, we're looking forward to working with our newest client, First Peoples Fund.  Founded in 1995, First Peoples Fund is committed to sustaining the cultural fabric of Native communities, by honoring and supporting the Collective Spirit of First Peoples artists and culture bearers.  We'll be spearheading the organization's 25th Anniversary event, "We The Peoples Before: Knowing, Honoring and Sharing Indigenous America", taking place February 3-6, 2022, at the Kennedy Center in Washington, D.C.  We're honored to be a part of such an important event, and we're thrilled to embark on this new partnership with First Peoples Fund.
Though this year has still seen its fair share of uncertainty, Glow Global continues to grow and thrive.