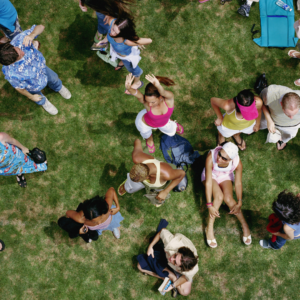 Hosting fun, safe events is possible with the right preparation
Over the last two years, the pandemic made celebrating major moments or bringing together large groups extremely difficult. While life has mostly returned to normal and many of us are reconvening, it's still important to make sure your event is as safe as possible, whether you're gathering in-person or virtually. Here's how to host a summer event that leaves your guests happy — and healthy!
The Great Outdoors
Give them the lowdown
Communicate what your guests can expect when coming to your event. For some attendees, this may be the first time they've gone to a large meeting, festival, or convention in ages. Make it easier for them by clearly outlining event logistics, including seating arrangements, distancing specifications, and alternate plans in case of inclement weather. Keep them in the know to usher them back to outdoor events with ease.
Keep guests safe
Despite seeing a marked improvement in the number of positive cases compared to last summer, we are still in the midst of battling COVID-19. For this reason, it's important to communicate attendee health requirements, be it proof of vaccination or a negative test. Though hosting outdoor events poses less risk than those thrown indoors, precautions are still necessary. Thus, be sure to provide plenty of hand sanitizer, high-quality masks, and even fun trinkets or labels to help guests mark their drinks.
Celebrate Together Virtually
Throw it back to 2020
In the early days of the pandemic, virtual events quickly became the norm, and hybrid events remain a popular alternative for businesses of all sizes. Just as before, the logistics matter greatly. Be sure to choose an event platform that's capable of handling all your attendees, and test your tech beforehand to ensure smooth sailing on Event Day.
Make it fun even if the stakes feel low
It's easy to forget that even virtual events require proper planning for ultimate engagement. So, get creative as you think up seasonal ways to both educate and entertain attendees. For instance, try a virtual cocktail hour that features a signature summer drink. To get everyone involved, either send out the recipe or a fun care package with all the ingredients so attendees can fully join in on the fun. For events with a more professional edge, focus on the content, with engaging speakers, short segments, and lots of opportunities for attendees to interact with hosts, presenters, and each other.
Summer events can be just as fun as the rest, but they too require a mix of planning, creativity, and attention to safety. Need help putting together your next big celebration? Let us help organize your event.
Contact us today to share details and get started.
UP NEXT FOR GLOW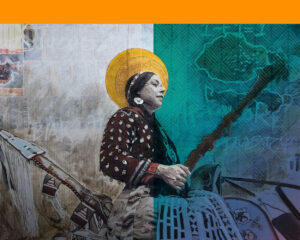 Glow Global Events is proud to lead First Peoples Fund's "We The Peoples Before", a 25th anniversary celebration of Native American, Alaska Native, and Native Hawaiian cultural expression and sovereignty. The event takes place June 30 – July 2, 2022, at the Kennedy Center in Washington, D.C. The celebration will include demonstrations, discussions, and performances from some of today's greatest Native musicians, vocalists, storytellers, poets, filmmakers, and culture bearers, from Tribal Nations, Alaska Native Villages, and Native Hawaiian communities across the U.S.
Visit the event website to learn more, buy tickets, or donate.
New Season, New Faces
We are happy to welcome our new Glow getters;  senior event manager Sachiya Sloley, event coordinator Chinelem Chukwu, and event marketing and social media coordinator Kalen Davie to the Glow Global Events team! We can't wait to see these incredible Glow getters in action!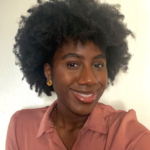 Sachiya Sloley                        Chinelem Chukwu                  Kalen Davie